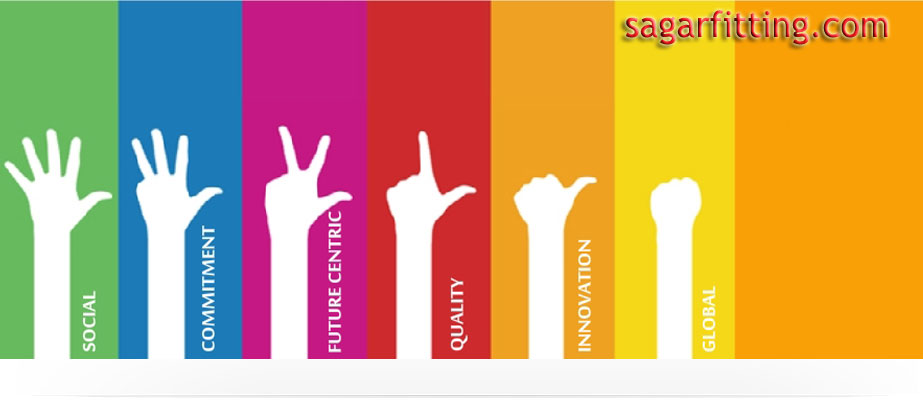 Welcome to the Premier industrial source for Pipe fitting, Flanges, Fastener
We are widely recognized as a worldwide inventory leader for Pipe fitting, Flanges, Fastener
Sagar Forge and Fitting establishment since 1980 is a force to reckon with in the field of manufacturing and exporting premium quality Seamless, Welded, Hollow & Forged Pipe, Fittings, & Flanges in Carbon Steel, Alloy Steel, Stainless Steel, Duplex Stainless Steel and Cupro Nickel and Low Temperature Services. Sagar Forge and Fitting is a ISO 9001: 2008 CERTIFIED COMPANY.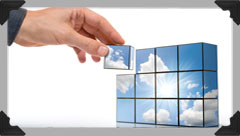 Our range for Welded & Seamless Butt Welded Fittings from Size 1/2" to 24" from schedule 20 to 160. Forged Socket Weld & Screwed (NPT/BSPT/BSP) from size 1/8" to 4" in class 2000# to 9000#. Forged & Plate Flanges like Slipon Raise / Flat Face / Ring Type Joint, Weldneck Raise / Flat Face / Ring Type Joints, Blind Raise / Flat Face/Ring Type Joint, Spade, Spectacle, Anchor, Oriface Flanges afrom size 1/2" to 24" in class 150# to 2500#. We are specialized in Reducing Outlets like elbow, nipple, threaded, welded, socket outlets.
We are based in Mumbai (India), the company has scaled incredible heights in business owing to its innovative products. The company's productivity and clients base is always on an upward swing.
The Company offers comprehensive range of superior quality products made of the finest materials. It has carved out a niche for itself as pipe fittings manufacturers. Following is the wide array of products available with the company: Welded, Seamless & Forge Pipes, Pipe Fittings, Forged Pipe Fittings, Fittings, Flanges, Forging, Elbows, Tees, Reducer, Caps, All kinds of Reducing Outlets in B/W, S/W, NPT, BSPT, BSP, Threaded, Screwed ends

Quality: Our products pass through stringent quality tests and are manufactured as per ASME, IS, BS, DIN standards as we have the following inhouse testing facility like "Saroj" Rockwell Brinell Hardness Testing Machine, " FIE " 40Tonne Tensile Testing Machine with 180Deg Bend Test Attachment. We also regularly get random test for chemical analysis in the major and Govt. Approved Laboratories.
We are achieving and maintain the "TRUST OF OUR CLIENTS" regularly.
n Sagar forge & Fittings highly strict quality controls are implemented on every step of production to ensure the product quality delivering to the market. Through years of hard work and continuing improvement of quality, we are certified and accredited with the ISO 9001:2008 for our entire quality system
With years of experience in manufacturing Pipe Fitting & Flanges we offer high quality, lower cost but the best service. As a result to that our export account today is in various countries like Saudi arabia, Dubai, Turkey, Kuwait, USA , Canada & Oman. We welcome your inquiries for complete projects or just one fitting.
What Makes Us Different
Sagar forge & Fittings was incorporated in 1980 in the field of metal industries as a leading Pipe Fitting & Flanges manufacturer. We recognized that the piping industry had two demands from a Pipe Fitting & Flanges manufacturer. First, a quality product designed to work efficiently and economically. Secondly, a product delivered when needed. Sagar forge & Fittings built its business on these two simple, yet vital foundations and continues to provide exceptional Pipe Fitting & Flanges with unsurpassed service.
Sagar forge & Fittings employees take personal pride in production and delivery efforts and are committed to a high standard of excellence for customer service. These commitments are carried throughout our organization daily from answering the first call to shipping the last product out the door.
Our Global Network
Do business with us...
Have a question or need more information about Pipe Fitting & Flanges , or any of our products or services? Fill out the form below and one of the Sagar Forge & Fittings staff will get back to you as soon as possible.
Quick Contact
Address
23/25, 2ND PATHAN STREET, 55/A GROUD FLOOR,
4TH KUMBHARWADA, MUMBAI- 400004 (INDIA)

Tel
+91-22-6743 7507, 6610 9729

Email
info@sagarfitting.com